Thailand in general, and Koh Samui specifically are known for the special unique SPA and massage experiences. For many years the massage is an essential pillar of the Thailand experience. Especially for a honeymoon or any other romantic vacation, a SPA is quite a must-have experience.
Koh Samui has a reputation of being one of the best spa destinations and islands in South East Asia. In Koh Samui there are many SPA Resorts, in most of them you can make a reservation for a SPA treatment even if you are not a guest of the hotel.
Best SPA resorts in Koh Samui, Chaweng: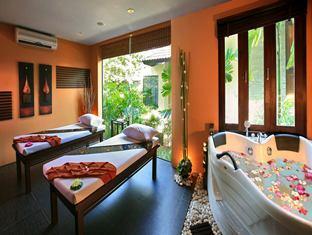 Baan Chaweng Beach Resort & SPA
Nestled in a peaceful sanctuary, surrounded by wonderful flora, the resort's Rachawadee Spa is a sanctuary of serenity and natural beauty for those seeking to relax and restore body and mind.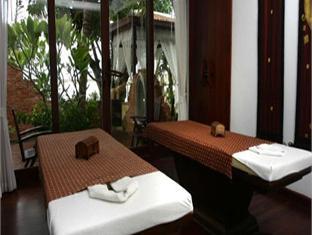 Muang Samui SPA Resort – Rai Ra Spa's treatments focus on aromatherapy, and natural ingredients such as herbs, fruits and honey. Ancient eastern secrets are combined with western new age methods to give you an exquisite experience that melts away stress, ageing and impurities
Nora Beach Resort & SPA – (Anodas SPA) beautiful wooden open-air treatment rooms are nestled between the spectacular free-form pool and the ocean
Best SPA resorts in Koh Samui, Bo Phut:
Zazen Boutique Resort & SPA – Le Spa Zen is the beguilingly quaint solution to your dramatic and enriching physical and spiritual rejuvenation a garden spa on your doorstep. Treatments may be enjoyed on the beach or by the pool to enhance your pleasure of the afternoon.
Anantara Bophut Resort & Spa – seamlessly integrates lush tropical greenery and soothing water gardens, creating a harmonious environment for signature spa treatments and Ayurvedic healing rituals. Enjoy one of the many pampering treatments from the spa menu in private glass-walled treatment rooms with bamboo exterior walls set amid the resort's lush water garden.
Bandara Resort and Spa – Simply entering the translucent walls of the spa's reception area will transport you to a purely Asian world of pampering that feels far removed from your worries. Walking down the serene path – surrounded by a garden and tropical plants – on your way to one of the five private spa suites, you transform into pure tranquility
Best SPA resorts in Koh Samui, Lamai beach:
Best SPA resorts in Koh Samui, other locations:
Ban Sabai Sunset Beach Resort & Spa – (Ban Taling Ngam) beach located, nestled in a tropical garden paradise a truly tropical experience with in nature an oasis of wellbeing. With its balmy tropical weather and turquoise waters, Ban Sabai Big Buddha Spa Resort is an exotic destination to relax and recharge your batteries with a range of spa and health treatments.
Santiburi Beach Resorts, Golf & Spa – Santiburi features an intimate SPA where the natural beauty of the treatment rooms with their private "Jacuzzi-gardens" fit perfectly into the natural landscape-scene of the Santiburi.
Sala Samui Resort & Spa – (Choeng Mon beach) Blended into lush landscapes with garden pavilions and courtyards, the SALA Spa is a tropical hideaway where the soothing aromas of natural herbs and spices complement the beauty of natural surroundings. It is the perfect place to relax, unwind and escape from the outside world.
MAI Samui Beach Resort & Spa – (next to Laem Yai Beach) Treatment rooms are dreamily situated with wonderful sea views, the double spa room with Jacuzzi is perfect for couples. Choose from a wide range of indulgent treatments including an invigorating coffee and spice citrus gel scrub, a therapeutic after sun feather treatment or a purifying facial for glowing skin.
Banburee Resort & Spa – (Laem Set Beach) Purely natural way to de-stress, our selection of spa treatments and traditional massage are perfectly designed to purify both body and soul. Experience an exotic and unique traditional Thai massage. Try an ancient art to relieve pain and stress accumulated in sore muscles